Author: James Cook
It used to be known as 'The Martini Principle' – "Anytime, Anyplace, Anywhere". An advertising slogan for the popular drink that successfully promoted it as a lifestyle choice for international travellers. It's now been co-opted by logistics professionals as a phrase to describe both the customer demand for product availability and omnichannel fulfilment strategies.
This presents an opportunity for enterprises who can establish operating models aligned with this requirement but is a huge challenge for established enterprises with rigid fulfilment and transportation processes. In both of these instances, the underlying technology platforms will determine their success – or failure.
Consumers in the developed world have been empowered by both the ubiquity of the smartphone and access to the Internet. In the developing world, smartphones are almost as prevalent, even though high speed Internet access is still a work in progress for many areas. But most of them have now become familiar with the ability to order products online and expect rapid delivery anywhere. When this is coupled with social media platforms that can act as powerful broadcast channels, any failure to meet expectations can swiftly turn into reputational wrecking balls that destroy trust, driving customers into the arms of competitors. The pressure for companies to perform is now colossal, irrespective of if they are manufacturers, retailers or logistics service providers.
The systems necessary to address these operational challenges, must be agile, adaptable and scalable.
Established enterprises are usually operating with a technology infrastructure that was designed, implemented and operated over many years, primarily with the goal of meeting internal operational metrics. This infrastructure has probably been updated and augmented in line with business demands. However augmenting an internal ERP platform with some additional applications that streamline access to data and certain processes, then exposing them through an attractive interface supporting client interaction, is probably not agile, or adaptable and is certainly not scalable.
For most organisations, this represents a significant challenge and for some, it is an existential threat.
New entrants competing with established organisations have the luxury of building an operating platform designed specifically for their required operations. The difference between now and when the established businesses designed their technology strategy, is that the costs are much lower and the technical tools, infrastructure and resources are freely available.
Consider this, just over a decade ago, any company seeking to implement some kind of enterprise-class information system needed to acquire and commission the following:
Hardware – servers, data storage, communication routers and possibly internal cabling.
Software – Licences for any operational applications, application tools for any internal development staff, user licences for any applications running on desktop PC's
People – IT staff to manage operations, training and support, possibly development and data communications
This is not an exhaustive list, but every one of these had to be part of the ongoing budget cycle each year, either as part of capital or operational expense.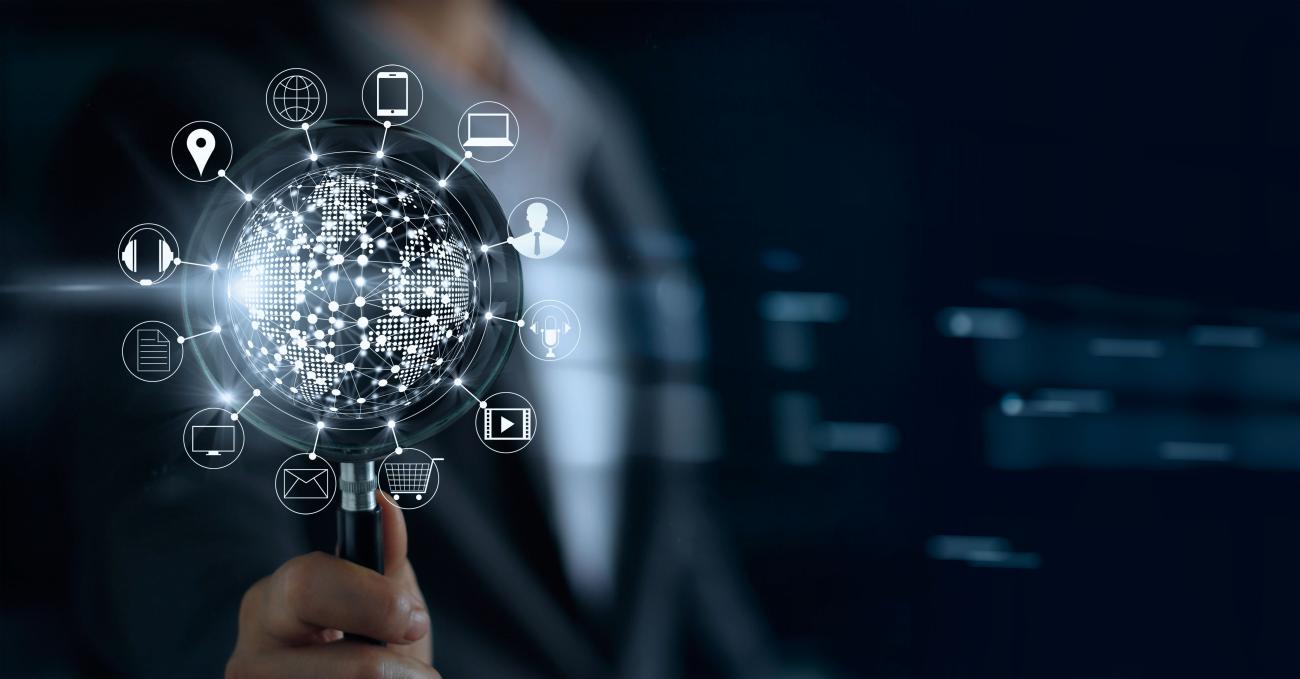 In contrast, thanks to the availability of Cloud services, it is possible to replace almost all of these items (including personnel), with monthly subscription fees at a small fraction of the total cost.
New entrants to the market can exploit this trend and compete with the established players at a much lower cost. Of greater significance is the fact that if the new entrant is successful and their business expands rapidly, their technology platforms can expand almost instantly to meet increased demand. This is due to the 'elastic' capabilities of the Cloud platforms that have virtually infinite capacity available on demand. The users of these platforms just pay through an increased subscription for the additional capacity they require, while and where they require it. If their requirements change, for example after a peak holiday season, they can reduce their requirement with a commensurate reduction in their monthly fees. This is similar to the way utility services are billed.
This is almost impossible to mimic with the internal IT environments of established companies, who need to procure and commission additional hardware and software in the face of increased demand, but can only do so with enough lead time. If subsequently the demand falls off, they are stuck with the cost base of the additional resources.
This shift in the way technology services are delivered is fundamentally altering the manner in which the world operates. Any organisations that cannot adapt to these new operating models will be unable to survive.
As companies adapt to the demands of omnichannel fulfilment, how they manage the transport and delivery of high volumes of smaller shipments will be critical. Due to the aforementioned Martini principle, shippers will need to quickly determine how they can deliver items, reliably, accurately and swiftly. Both parties in the transaction, the buyer and the shipper, will need to have applications that can provide accurate information as to the choices made and the progress of the order through to final delivery.
This has to happen irrespective of the delivery being across the city or across the globe.
The elaborate choreography necessary to manage the variety of physical logistics services, related information flows and unexpected external factors such as weather etc., is both complex and obscure. Experience in managing these elements is essential when developing the information systems platforms supporting these new commercial models. The specialists at T2 have decades of doing just this, while at the same time learning lessons from every technology evolution they've been through. This is why the T2 carrier management platform is so unique.
It is the first global shipping system that is entirely Cloud native, as the development team has taken a clean sheet approach to the design and construction of the platform, its core functions and user apps, using only Cloud technologies and tools.
Obviously, any carrier management solution, has to integrate with the multitude of additional systems existing in the global transportation environment. These are the systems used by the carriers themselves, the major functional applications used by the shippers and logistics service providers, key transit port community systems and government agencies. The T2 development team have been building connections to these systems for many years and this experience has been embedded in the solution design of the T2 platform.
As the explosion in e-commerce reshapes the commercial landscape in many economies, new solutions will be needed to support this transition. Tucson Technology has developed the T2 solutions in response to this evolution and will continue to evolve these capabilities