Tucson Technology, started in 2019, has developed a mission critical Shipping Resource Management (SRM) System for global Shippers exploiting new technologies supporting enhanced transportation management for both Supply Chain Digital Transformation and existing legacy systems. SRM is an essential component of the order-to-cash operational process to manage costs and provide seamless customer service.
The T2 platform delivers unparalleled performance, ease of deployment and usability for communities of shippers and carriers around the world. T2 is ready to meet the most demanding business challenges. Tucson has decades of experience in enterprise shipping combined with deep knowledge of the technologies required to deliver and deploy the world's first 21st century shipping solution. The team brings together executives with a track record of delivering logistics software solutions to meet the needs of enterprise clients in Europe, Asia and America. The team has received venture capital support from investors in Europe and America.
MEET THE LEADERSHIP TEAM
ANDREW BUXTON
NON-EXECUTIVE CHAIRMAN
Andrew Buxton was Chief Executive and then Chairman of Barclays Bank plc from 1992 until 1999. He served as a member of the Court of the Bank of England and was President of the British Bankers Association. Andrew has been a non-executive director or advisor to a number of companies both in the UK and internationally including Smithkline Beecham, Xansa, the Development Bank of Singapore (DBS) and Akbank in Turkey. He was the founding chairman of Heart of the City, a charity which promotes charitable support in the City of London. In 2003 Andrew was honoured by the Queen for services to international trade by being made a Companion of the Order of St Michael and St George (CMG).
Andrew holds an MA from Oxford University and an Honorary Doctor of Science from City University in London.
---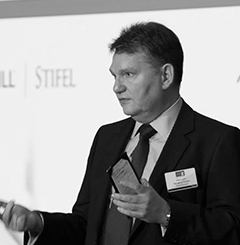 KEN LYON
NON-EXECUTIVE DIRECTOR
Ken Lyon has had a 30-year career in logistics. He has held senior executive positions in various companies, including 10 years as VP at UPS in the 1990s, helping to create their 4PL supply chain business (now known as UPS SCS). He has operational experience in freight forwarding, express shipping, global logistics and supply chain management. As well as founding, developing and exiting various venture funded start-ups, he serves on the boards of several software, services and research companies. Ken is a CILT Fellow, a RUSI member, and a specialist advisor to companies and governments worldwide. Ken is based in London.
---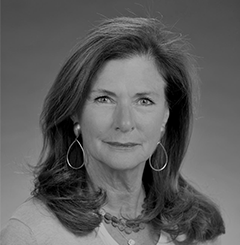 LINDA ELLIOTT
CHIEF EXECUTIVE OFFICER
Linda Elliott was previously chief revenue officer at Logistyx Technologies, a private equity portfolio company. She has previously held various global executive positions at Les Concierges (acquired by Accor), Platform Solutions (acquired by IBM), Siebel Systems (acquired by Oracle) and at IBM. Linda was chief marketing officer at Bank of Boston and Bank of America. Linda is also active with StartX working with Stanford Tech and MedTech entrepreneurs. A graduate of Stanford and UC Berkeley, Linda is based in San Francisco.
---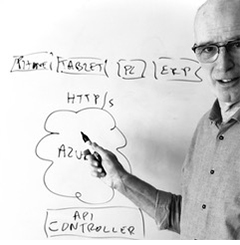 PETER NICHOLLS
CHIEF ARCHITECT
Peter Nicholls is one of the founding fathers of shipping software and was named on the US patent for the world's first client-server shipping system developed by Tandata, now ConnectShip. He went on to create some of the first carrier management software for global deployment and the GSA software he developed at Pantechnik is extensively used by enterprise clients throughout Europe and Asia. Peter is based in Southwest France and Singapore.
---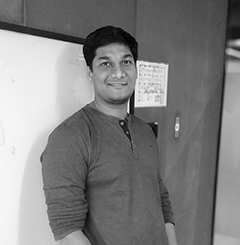 CHAITU PUVVADA
SOFTWARE DEVELOPMENT DIRECTOR
Chaitu Puvvada leads the development team at Tucson. He has worked extensively in Europe, Asia and the US delivering software solutions for clients in domains including supply chain, logistics, post and financial services. He has spent the last six years focused on carrier management software managing teams in Singapore and the Netherlands delivering time-critical projects for global enterprise clients. He holds a Masters degree in computer applications from Osmania University. Chaitu is based in Hyderabad, India.
---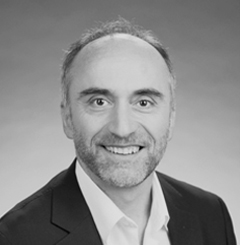 HUGUES BOUARD
SVP SALES & MARKETING
Hugues Bouard was previously Vice President of International Sales at Logistyx Technologies, a private equity portfolio company. Hugues has previously held various Global Management and Sales positions at Eyefreight (later acquired by Elemica), Emptoris (acquired by IBM), Hubwoo and at SAP. Hugues has also led large software implementation projects with notably a Global carrier, Oil Company and an Airplanes Manufacturer. A graduate of IFMA, Conférence des Grandes Écoles (French institute for advanced engineering). Hugues is based in Paris.
---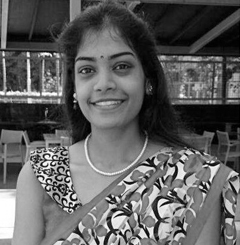 NEHA SINGH
PRODUCT DIRECTOR
Neha Singh is a Product Director at Tucson Technology. Neha is passionate about building scalable and sustainable applications and leading her team to develop great technology that delivers for users. Having begun her software development career in healthcare more than a decade ago, Neha went on to gain extensive data management and robust application development experience in investment banking. After moving to Singapore, she brought the skills to the supply chain and logistics sector, developing products that became mission-critical solutions for some of the largest parcel shipping companies in the world.Neha has worked with customers in Asia and Europe helping them to successfully implement enterprise software solutions in complex logistics environments.